Scientific Conference
The second year of scientific conference Karst, Caves and People is taking place on Friday, September 22, in the Culture Centre of the town of Sloup in the Moravian Karst.
Conference themes
• Colonization of karst areas
• The first karst researchers
• Scientific look at caves and its development through time
• Beginnings and present state of modern speleology
• Current utilization and protection of karst areas
Conference program you can find here
General event schedule you can find here
A printed conference proceedings can be ordered on-line, during registration. Only limited availability on site!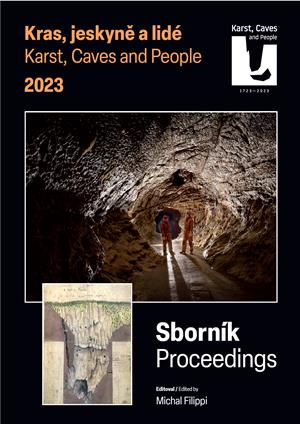 Scientific committee of the Conference
President: prof. RNDr. Pavel Bosák, DrSc.
Secretary: Mgr. Michal Filippi, Ph.D.
Committee members: Dr. Johannes Mattes
RNDr. Jan Lenart, Ph.D.
RNDr. Petr Zajíček
Mgr. Filip Chalupka
Mgr. Petr Kostrhun, Ph.D.

Contact: abstracts_2023@gli.cas.cz